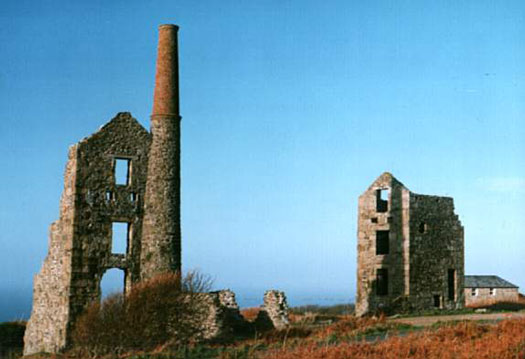 Engine houses of the Carn Galver Mine between Morvah and Treen on the Cornish Penwith Peninsula
Coordinates: 50°10′19″N 5°36′46″W
Ordnance Survey grid reference: SW421364
The ruins of the Carn Galver Mine buildings are accessible from the B3306 road about halfway between Morvah and Treen. (See the Penwith map on the Area page).
The taller building (on the left of the photo above) was the pumping house, while the building on this right housed the winch that brought the mined ore to the surface.
Carn Galver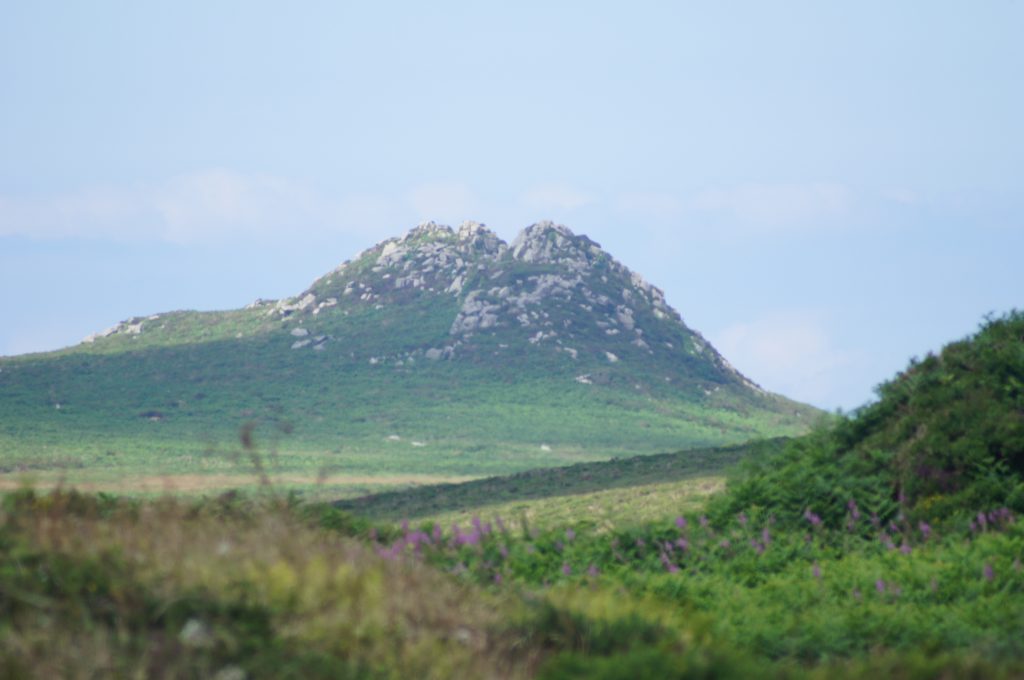 Carn Galver is a rocky peak, at 249 meter or 817 feet above sea level, with spectacular views of the coastline around the Carn Galver mine. In Cornish, the name is derived from a combination of the words for a rocky outcrop (carn) and a look-out point (golva).