Photographs taken in and around Sennen Cove and Cornwall's Penwith Peninsula (for more pictures try the clickable maps on the area page)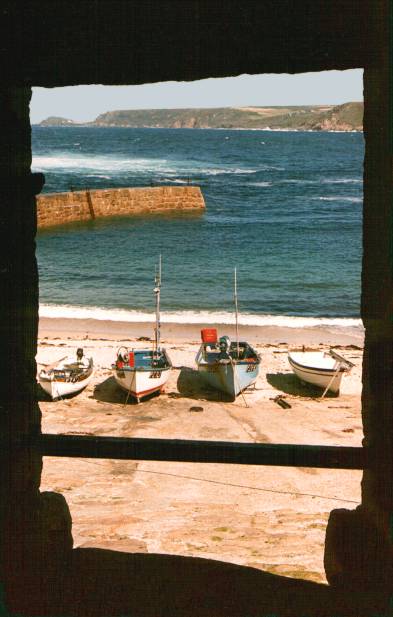 View of Sennen Harbour from the Roundhouse
taken before the lower floor was converted into the Capstan Gallery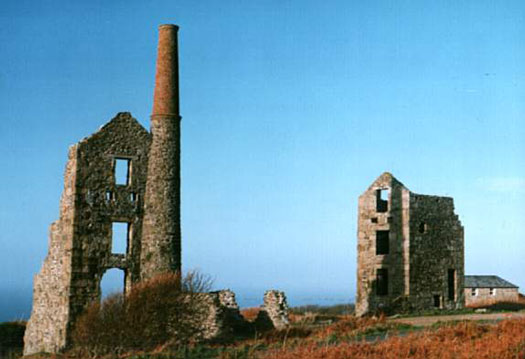 Ruined Tin-Mine near Morvah
See Carn Galver Mine Engine Houses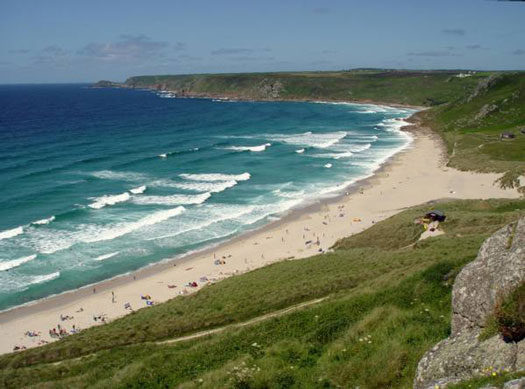 Sennen Beach – Whitesand Bay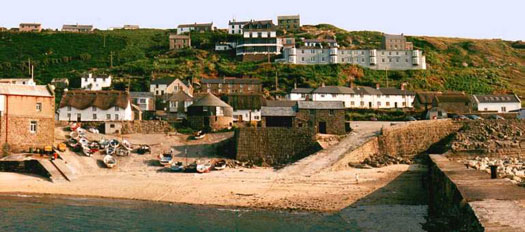 View of Sennen Cove from the Breakwater in the Late 1980s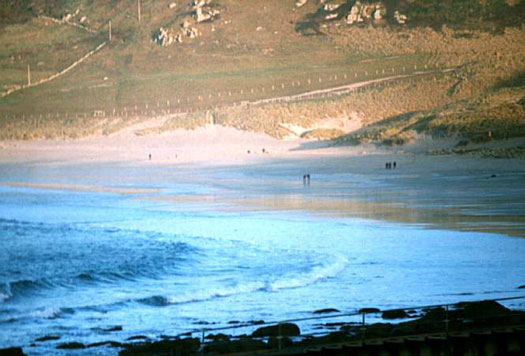 Atmospheric View of Whitesand Bay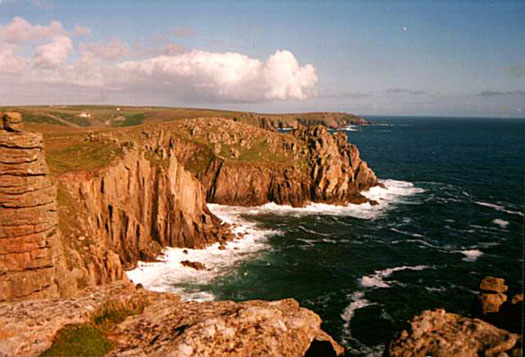 Land's End is the headland in the far distance.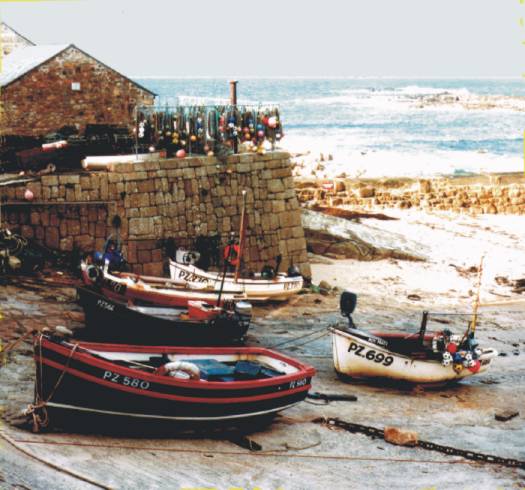 View of Boats in Sennen Harbour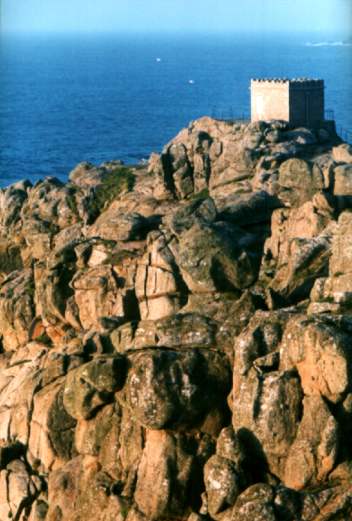 Sunset over Sennen Cove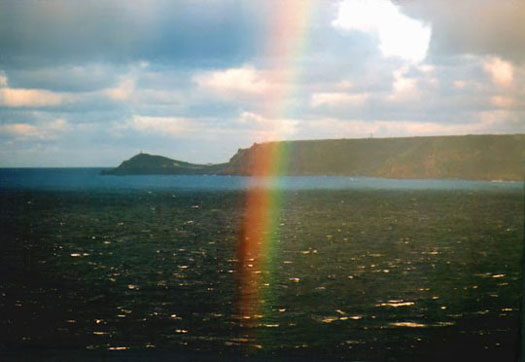 Sennen Rainbow
Rainbow taken through the bay window of Flat-9 Sennen Heights, with Cape Cornwall in the background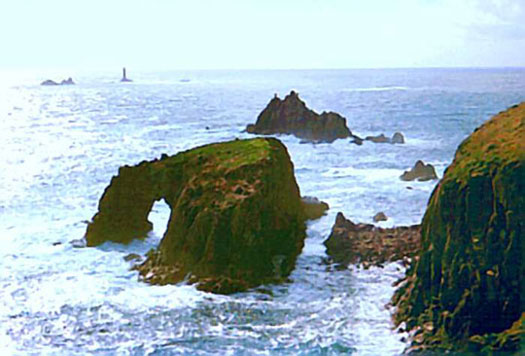 Enys Dodnan off Land's End
The Enys Dodnan arch off Land's End with Longships lighthouse (background) and the Armed Knight rock (centre mid-ground).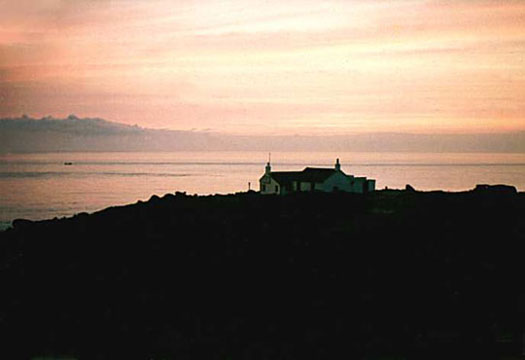 Sunset over the First and Last House, Land's End

Solar Eclipse 1999
View towards Sennen Cove during the total phase of the 1999 Solar Eclipse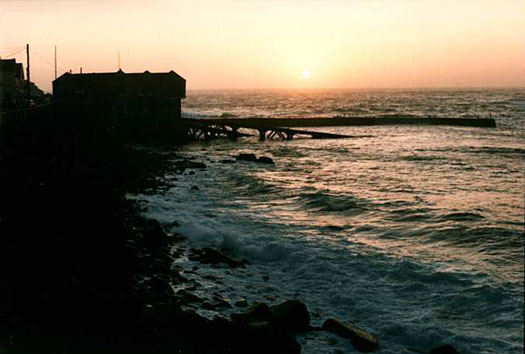 Sunset over the lifeboat station Sennen Cove
Taken before the new roof was fitted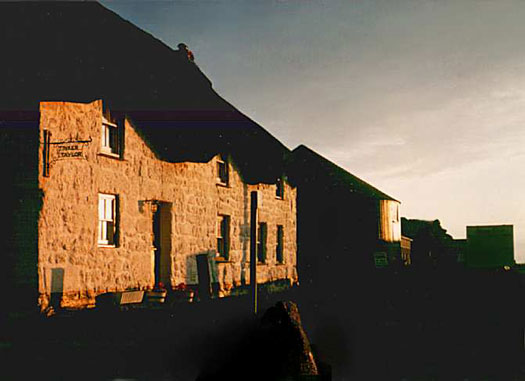 Tinker Taylor Cottage and Roundhouse in Sennen Cove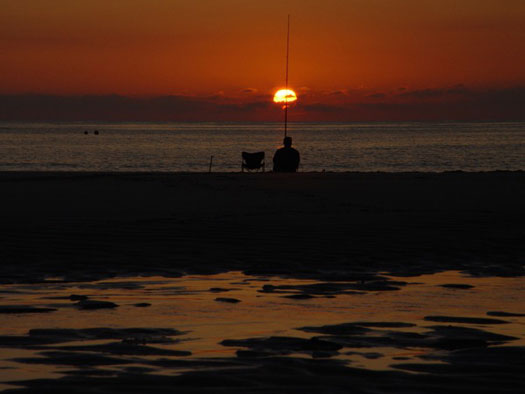 Fisherman on Sennen Beach at sunset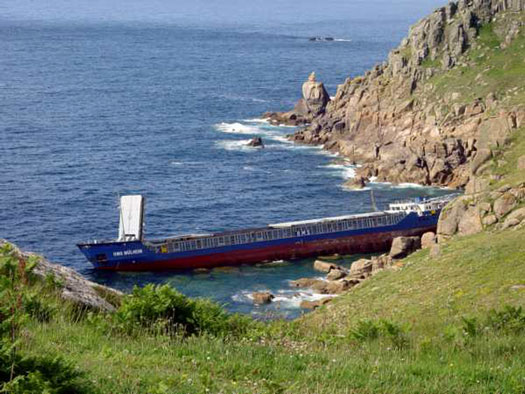 Mulheim Wreck
The RMS Mulheim shortly after she ran aground at Castle Zawn, Gamper Bay, between Sennen Cove and Land's End on 22 March 2003 at around 4:30 in the morning. All of the crew were rescued by helicopter. The main cargo was 2,000 tons of scrap car plastic, and only a small amount of her diesel fuel leaked into the sea. According to the inquest, the accident occurred after the Chief Officer was left alone on the bridge and became unconscious.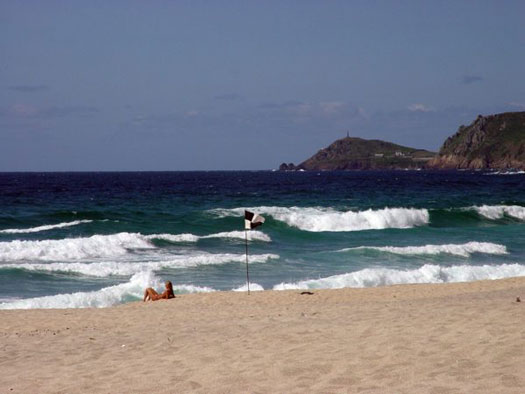 Sennen Beach (Whitesand Bay) with Cape Cornwall in the background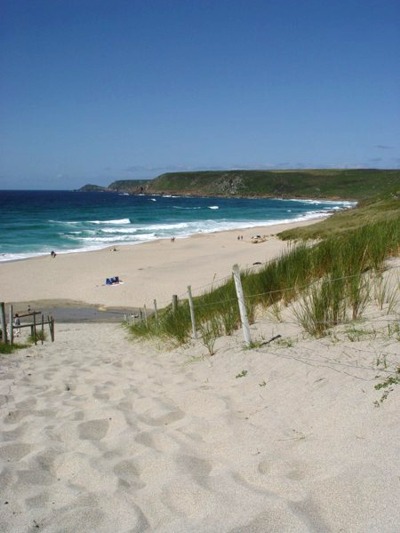 Sand Dunes on Sennen Beach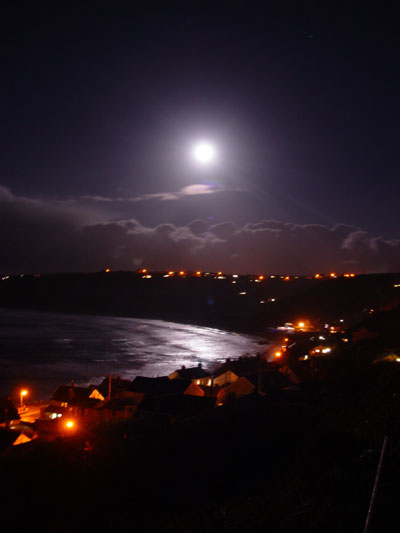 Sennen by Moonlight
Time exposure of Sennen Cove illuminated by the full moon, taken from the window of Flat 9, Sennen Heights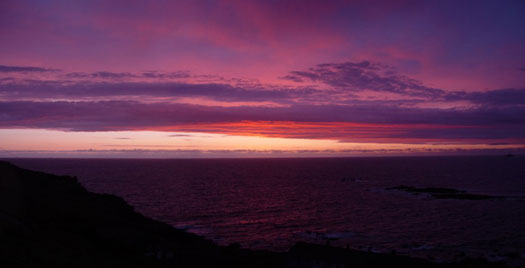 Sunset from the window of Flat 9, Sennen Heights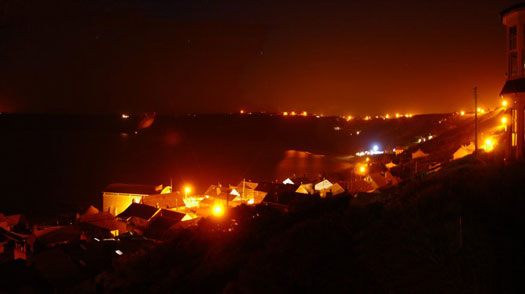 Time exposure of Sennen Cove at night taken from the window of Flat 9, Sennen Heights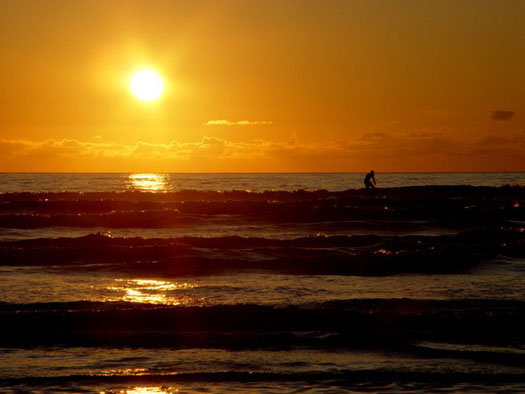 Sennen Surfer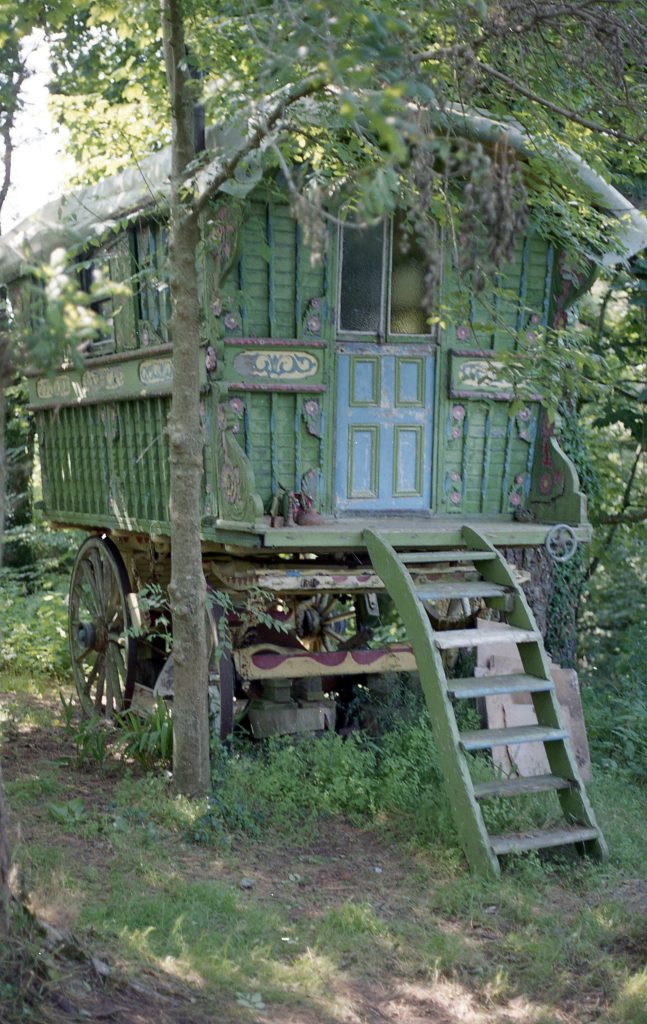 Traditional Horse-Drawn Caravan