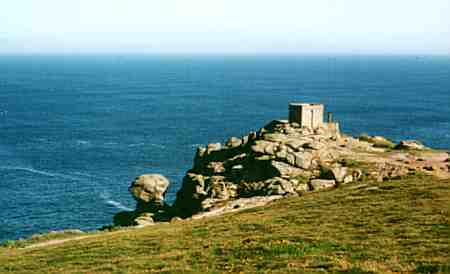 The Coastguard's Lookout is a spectacular view point over Sennen Cove, the Atlantic Ocean and Mayon Cliffs towards Land's End.
The turret-like lookout building was constructed in 1891, although a coastguard station had already been established there in 1812. It was decommissioned in the 1940s and is now owned by the National Trust, which refurbished the building and opened it to visitors in 1997.
The headland on which the Lookout building stands is known as Pedn-mên-du – meaning 'black stone headland' in Cornish – or simply Lookout Point.
The Irish Lady rock lies below and just to the west of the Coastguard's Lookout.