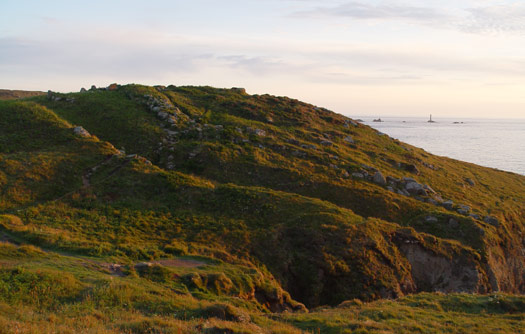 Coordinates: 50.073°N 5.708°W
Ordnance Survey grid reference: SW347262
Maen Cliff Castle is an ancient, iron-age hill fort located on Mayon Cliff between Sennen Cove and Land's End. Walls and earthworks can still be defined along with two upright gate stones marking the entrance.
Pottery shards have been found at the site dating back to around 400 BC.
According to legend, the castle was the home of the giant Myen Du.