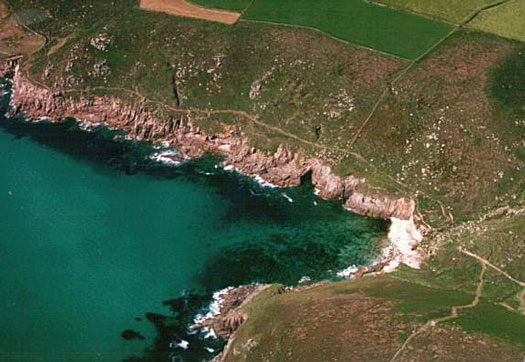 Coordinates: 50°03′14″N, 5°41′39″W
Ordnance Survey grid reference: SW356236
Nanjizal (also known as Mill Bay) is a beautiful isolated cove, best reached by following the South West Coast Path about 1.6 miles round from Land's End.
Nanjizal has a waterfall and a number of caves as well as a cavernous passageway, worn by the ocean, know as the 'the Song of the Sea' or Zawn Pyg in Cornish, meaning 'pointed chasm'. This cavern also gives the bay it's Cornish name, Porth Nansusel, from which Nanjizel derives, meaning 'cove of the howling valley'.
The name Mill Bay refers to a water mill, the ruined remains of which can still be found above the bay.
A rock formation to the north of the bay is known as the 'Diamond Horse' cliff, due to its resemblance to the shape of a horse and the veins of quartz that run through it.
The remains of a collier ship, the City of Cardiff, which struck the rocks in a storm in 1912, can still be seen at low tide. Luckily everyone aboard, including a two-year-old child, were saved by the Sennen Lifeboat crew, using their rocket apparatus (also known as a breeches buoy) to fire a line from the shore and winch them to safety.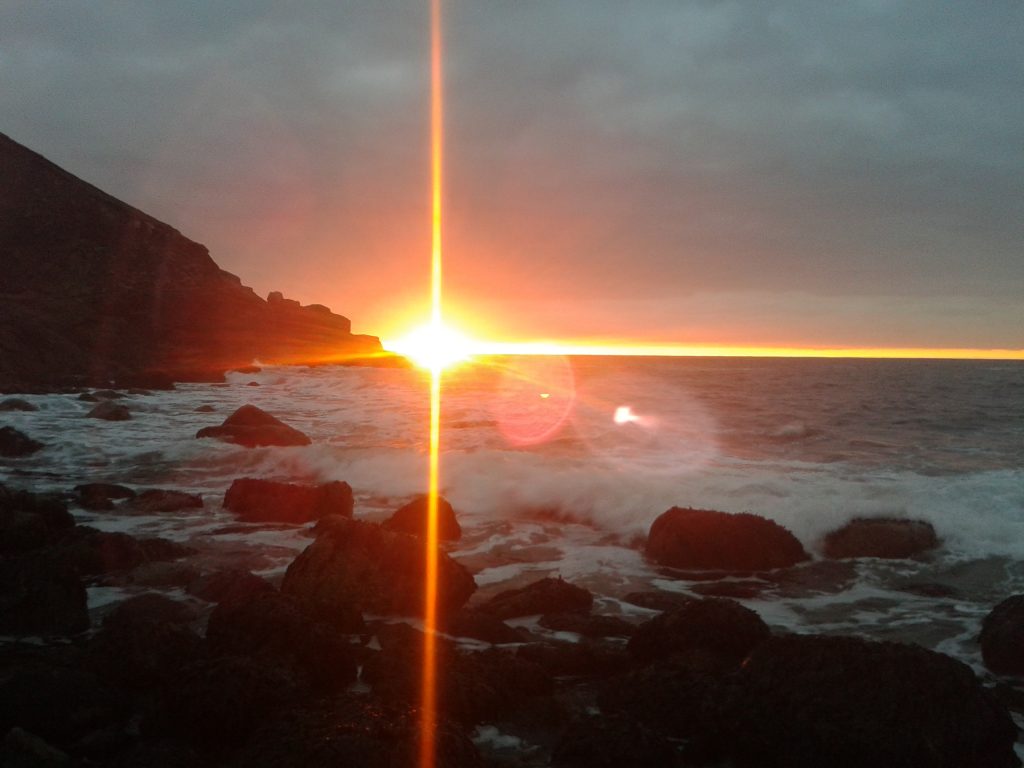 Back to Penwith map page