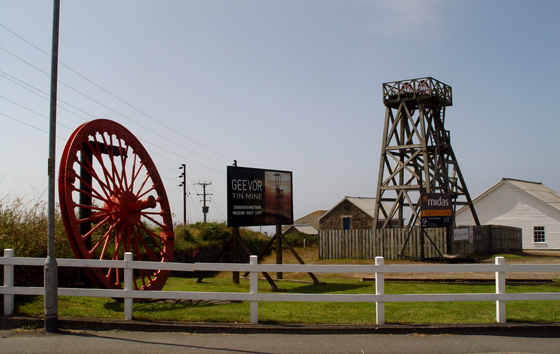 Coordinates: 50°09′09″N 5°40′33″W
Geevor is a museum offering guided tours of the tin mine. There is also a cafe and shop on site.
Formerly known as East Levant Mine, then North Levant Mine, the current name derives from the Cornish Whel an Gever, meaning 'mine of the goats'.
It is believed that the mine first started operating some time around 1790. The mine finally closed in 1990, once the tin became uneconomical to extract. It is now part of the Cornwall and West Devon Mining Landscape, recognised as a UNESCO World Heritage site in 2006.