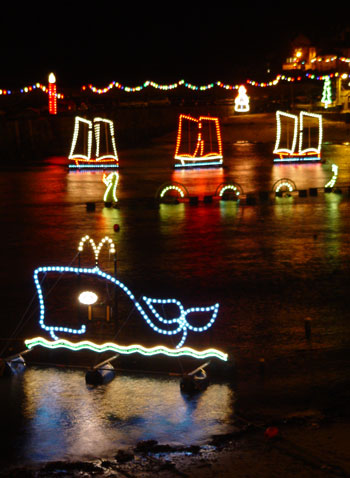 Mousehole (pronounced Mowzel) is a picturesque fishing village described by Thomas Dylan in 1930 as "the loveliest village in England".
Don't miss out on the illuminations if you're in Cornwall around Christmas time. And on Tom Bawcock's Eve (23 December) a festival is held commemorating a time when the village was saved from famine by this local hero.
The traditional star-gazy pie is eaten to mark the event.