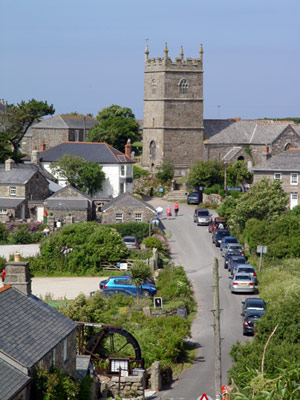 Zennor is a village lying around six miles to the north of Penzance, most likely named after the female saint Senara, to whom the village church is dedicated.
A distinctive feature of the village is its waterwheel, which was restored to working order to produce wheat flour in 2010 after falling into disuse in the late 19th century. The waterwheel used to be part of the Wayside Folk Museum, but this closed in 2015 after more than 80 years.
Zennor is well known for its legend of a mermaid known as Morveren who fell in love with a young resident, Mathew Trewella. The mermaid began visiting the parish church disguised as a woman, after she was enticed by Mathew's singing. Visit the Legends page to read more.