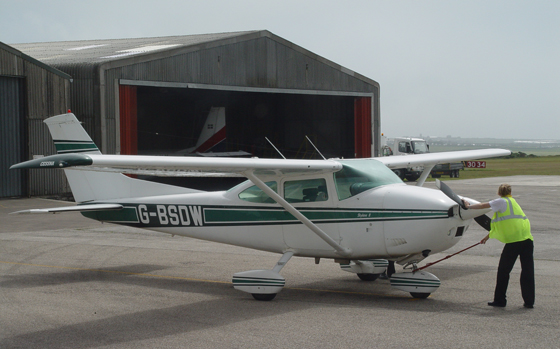 Coordinates: 50°06′10″N 5°40′14″W
Land's End Airport, near St Just, is a small aerodrome for light aircraft offering scenic flights around Penwith and trips to the Isles of Scilly.
The aerial photo of Sennen on the homepage of this site was taken during a scenic flight from here.
There is also an airport cafe, with great views of the planes taking off and landing, which is open to anyone whether you're taking a flight or not.
The airport started commercial flights in the mid 1930s using de Havilland Dragon biplanes. For most of its history, the airport used grass runways; however, two asphalt runways were installed in 2014.
For route information and prices visit Land's End Airport site (external link).