Penzance is the largest town on Cornwall's Penwith peninsula. Shops include well known chain stores as well as antique shops, bazaars, art galleries and cafés.
Penzance lies on Mounts Bay with views of St Michael's Mount.
In Cornish, Penzance is known as Pennsans, meaning "holy headland", refering to a chapel that used to stand on the headland to the west of Penzance Harbour.
The photo above shows the statue of Sir Humphrey Davy in the town centre – a local hero for his invention of the 'Davy Lamp', a safety device that saved the lives of many Cornish miners. The Davy lamp used a mesh screen to enclose its flame, preventing it from igniting flammable gas, such as methane, which was often encountered in mines.
The Turks Head and The Admiral Benbow
There are many old and historical taverns in Penzance, such as The Turks Head in Chapel Street, which was first established in 1233. The name originates from the Turkish invasion of Cornwall during the crusades. The original building burnt down in the Spanish attack on Mounts Bay on 4 August 1595, and much of the existing building dates from around this time.
The Admiral Benbow is another famous pub on Chapel Street. The inn is the setting for the opening chapter of Robert Louis Stevenson's Treasure Island, featuring the pirate Long John Silver. In the story, the inn is owned by the parents of the protagonist Jim Hawkins. The inn dates from the 17th century and is named after Admiral John Benbow (1653 to 1702) who fought in the Nine Years War against France.
Penlee House
The Penlee House museum and art gallery is located in Penzance and hosts a collection of paintings by members of the Newlyn School and Lamorna artists, such as Walter Langley and Stanhope Forbes. The museum has many archeological artifacts on display from the Penwith area, and the house is set in a sub-tropical garden with a cafe and terrace.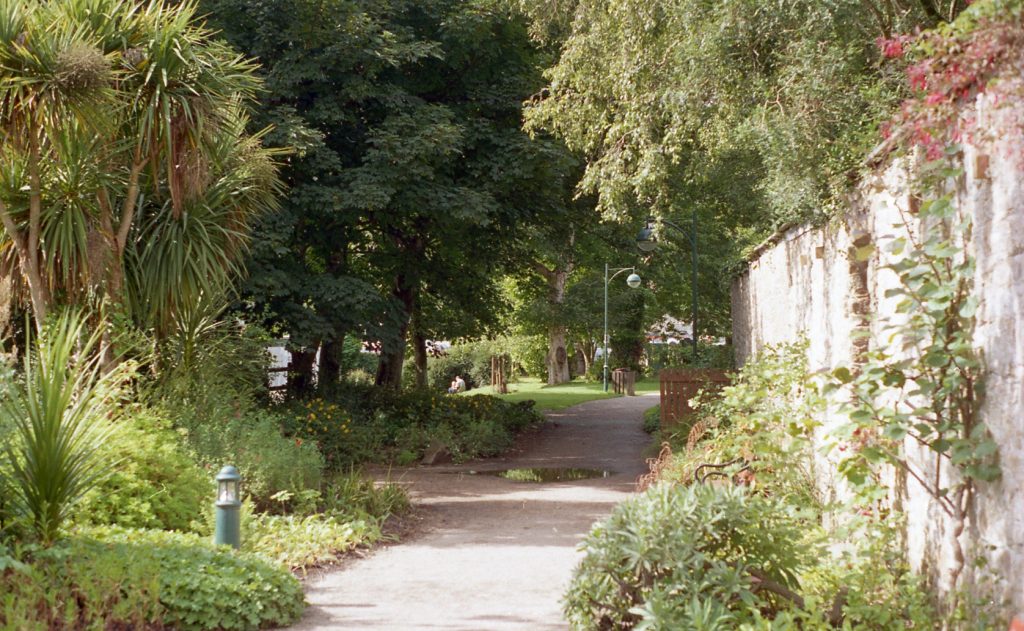 Jubilee Pool
Jubilee Pool is an open-air, salt-water lido in Penzance, which first opened on 31 May 1935, during King George V's Silver Jubilee celebrations. Since 2019, the swimming pool has been heated with geothermal energy from a 410 metre deep geothermal well.
Transport Links
Penzance has a railway station, which is the last stop on the Cornish mainline from Plymouth, with links to Bristol Temple Meads and Paddington in London – a five to six hour journey.
Penzance bus and coach station is conveniently located next to the train station.
The Scillonian ferry operates between Penzance and the Isles of Scilly between early spring and autumn. You can also get there by helicopter from Penzance Heliport.