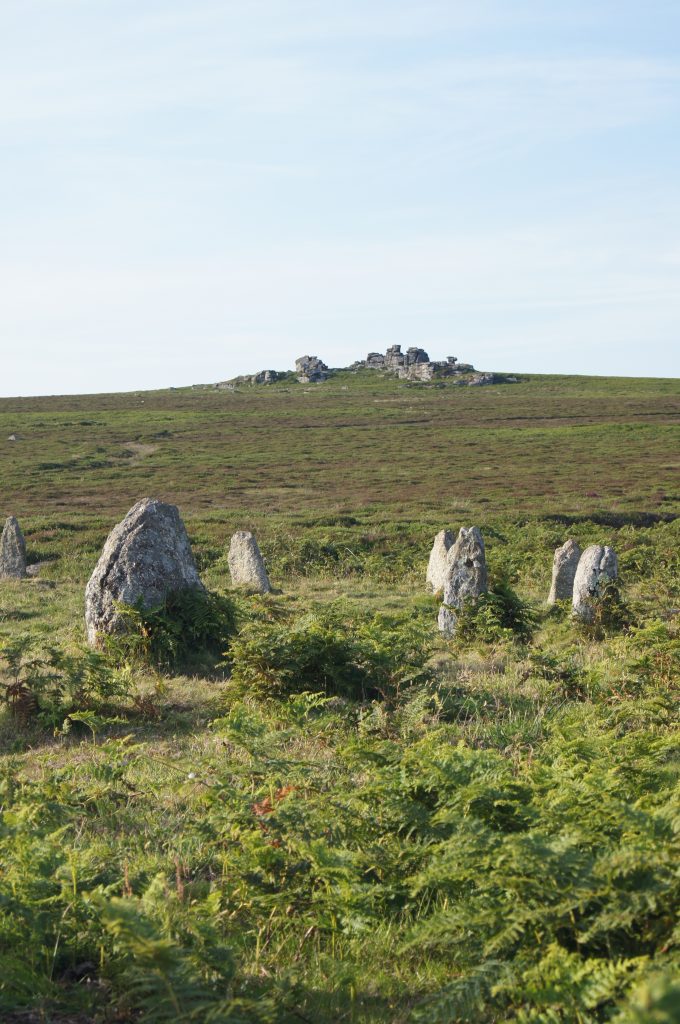 Coordinates: 50°08′01″N , 5°39′31″W
Ordnance Survey grid reference: SW386323
Tregeseal East Stone Circle is about a mile to the north east of St Just in Penwith, and about a kilometre from the hamlet of Tregeseal from which it gets its name, via Tregasyel, meaning 'Catihael's settlement' in Cornish. The circle is overlooked by the craggy peak of Carn Kenidjack hill.
The circle consists of 19 granite stones that date from the late Neolithic or early Bronze Age, although it has been heavily restored.
There used to be another stone circle in the next field to the west, hence the name Tregeseal East Stone Circle. A few stones of this second circle can still be found lying nearby with only one left standing. The site of what might have been a third circle lies even further to the west, roughly in a linear alignment with the other two, although it would have been smaller than the other circles and might have been a hut or a barrow.
The circle's Cornish name, Meyn an Dons, means 'Stones of the Dance'.