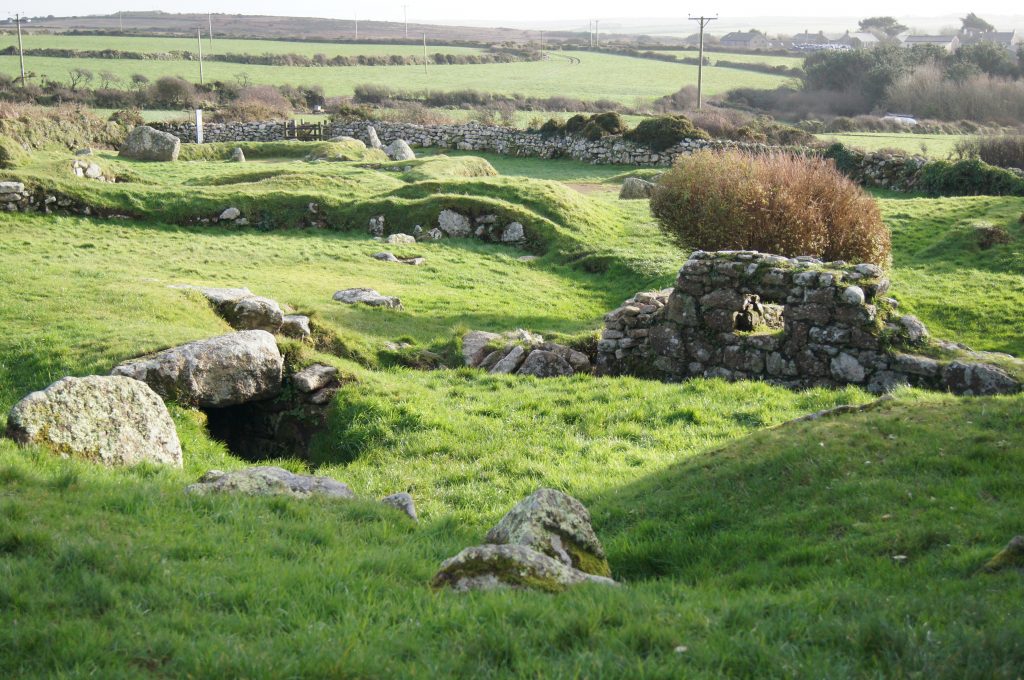 Coordinates: 50.10234°N 5.63448°W
Ordnance Survey grid reference: SW402288
Carn Euny is an ancient Iron Age Village, established around 200BC and occupied well into the Roman period. The ruined walls of several stone huts are still clearly visible.
This site is also noted for its well-preserved fogou (from the Cornish fogo, meaning cave) – an underground tunnel around 20 metre long. This may have been used for storage of goods and livestock, for ceremonial purposes or even for a hide-out in times of trouble.
The fogou leads to a circular stone chamber known as the Beehive Hut, which has been covered by a wooden roof.
Further examples of fogous include Pendeen Vau, Boleigh Fogou and the fogou at Chysauster – another ancient village in Penwith.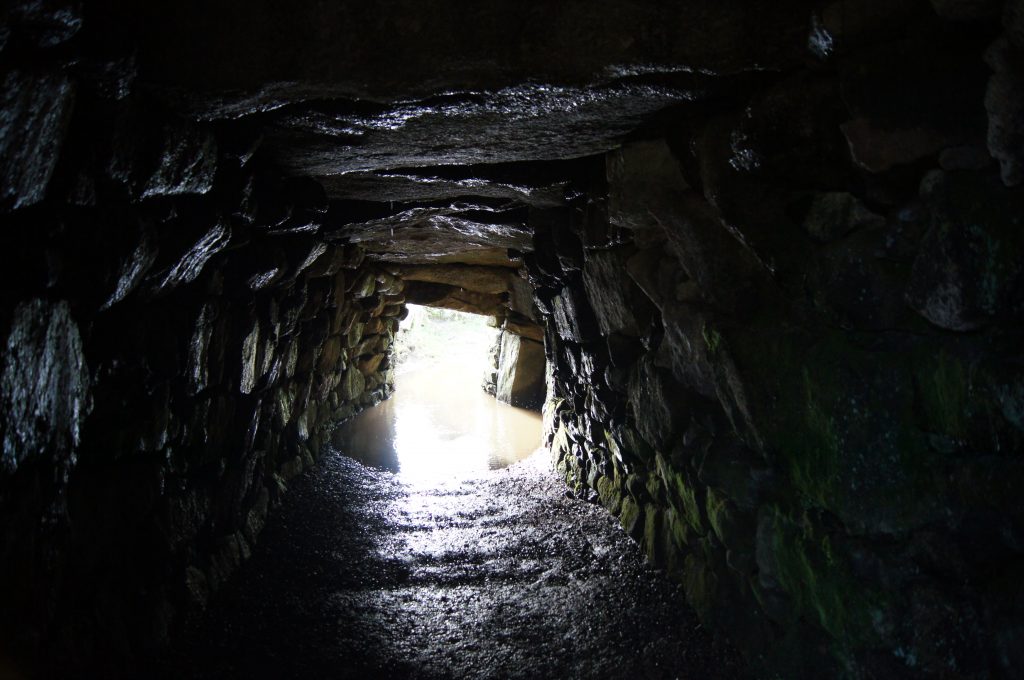 Since Carn Euny's rediscovery by tin prospectors in the early nineteenth century, more than ten houses on the site have been excavated. There is evidence that the stone huts were constructed in the first century BC replacing earlier wooden huts dating from around 200BC.
Carn Euny lies around halfway between Land's End Airport and the village of Sancreed. There is parking available near to the small hamlet of Brane and there is no charge to enter the site, which can be accessed at any time.
The name derives from the Cornish word Karn, meaning a rocky place, and the name of a Celtic Saint.