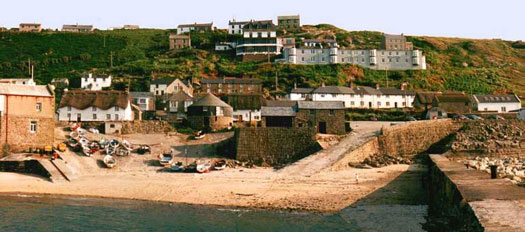 Sennen Cove Harbour is a small beach and slipway, sheltered on its western side by a breakwater against the force of the Atlantic Ocean. To the eastern side, the harbour is bounded by the launch ramp of the Sennen Cove lifeboat station.
The harbour slipway is usually filled with small fishing boats.
The Roundhouse building, shown in the picture above, still contains the old capstan wheel, which was once used to haul boats up the slipway from the sea.