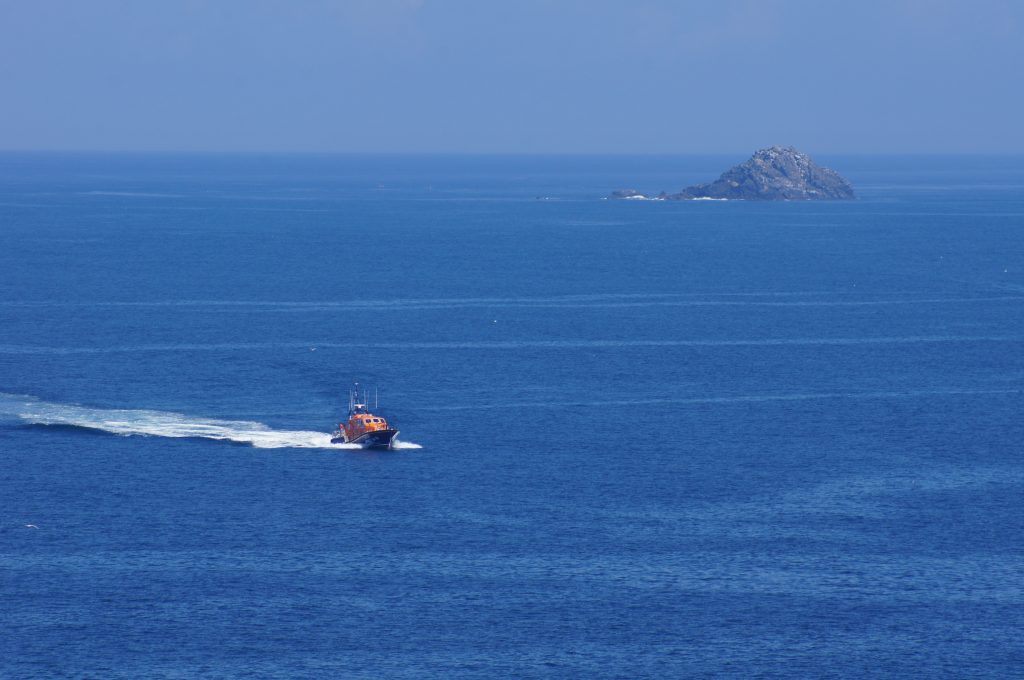 The Brisons – also known as the Sisters or Enys Vordardh in Cornish, meaning 'breaker island' – are small craggy rocks about a mile off the coast from the end of Cape Cornwall.
The larger of the two islets reaches around 27 metres above the waves, and the rocks are a breeding site for European shag, razorbill and guillemot, and possibly the European storm petrel.
From Sennen Cove, the two rocks lie along the same line of sight, with the smaller islet in the foreground, making them resemble one island. From further round the coast, towards Cape Cornwall, however, the twin peaks can be distinguished (see photo below).
The name Brisons might derive from the French 'brisant', meaning breaker, although it is also claimed that the the name comes from the Cornish word "Brissen", meaning prison, and that the rocks were once used as prison islands.
The Brisons mark the treacherous Guthen Gwidden reef, (from the Cornish Kudhen Gwydn, meaning white hidden one), which connects them to Gribba Point near Cot Valley. The Sennen Cove lifeboat was established in 1853 as a result of the loss of the New Commercial, a 250-ton brig that struck the Brisons in 1851.