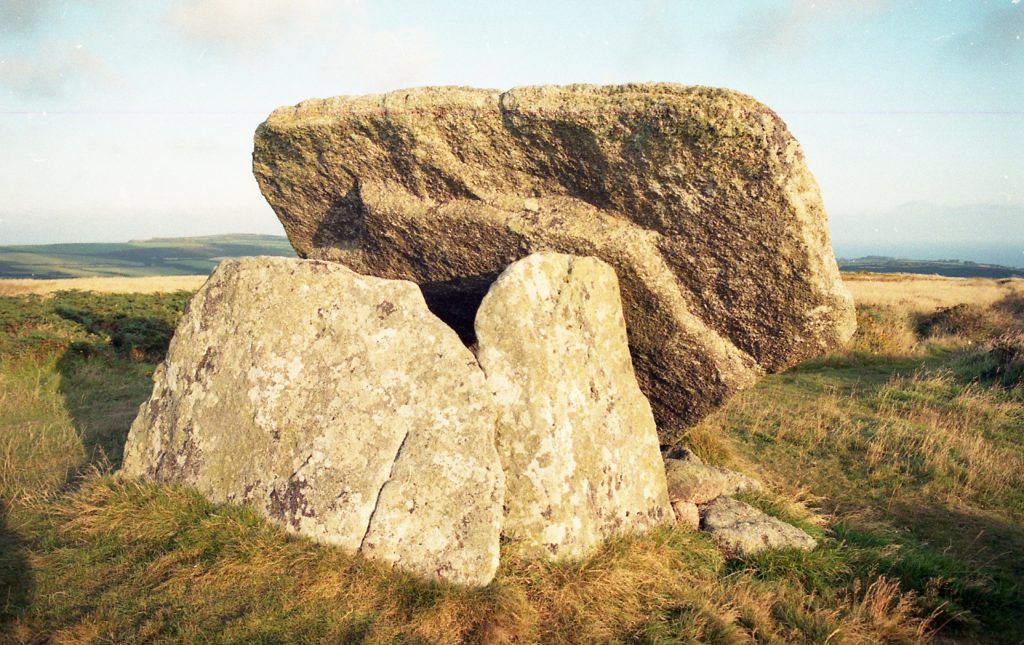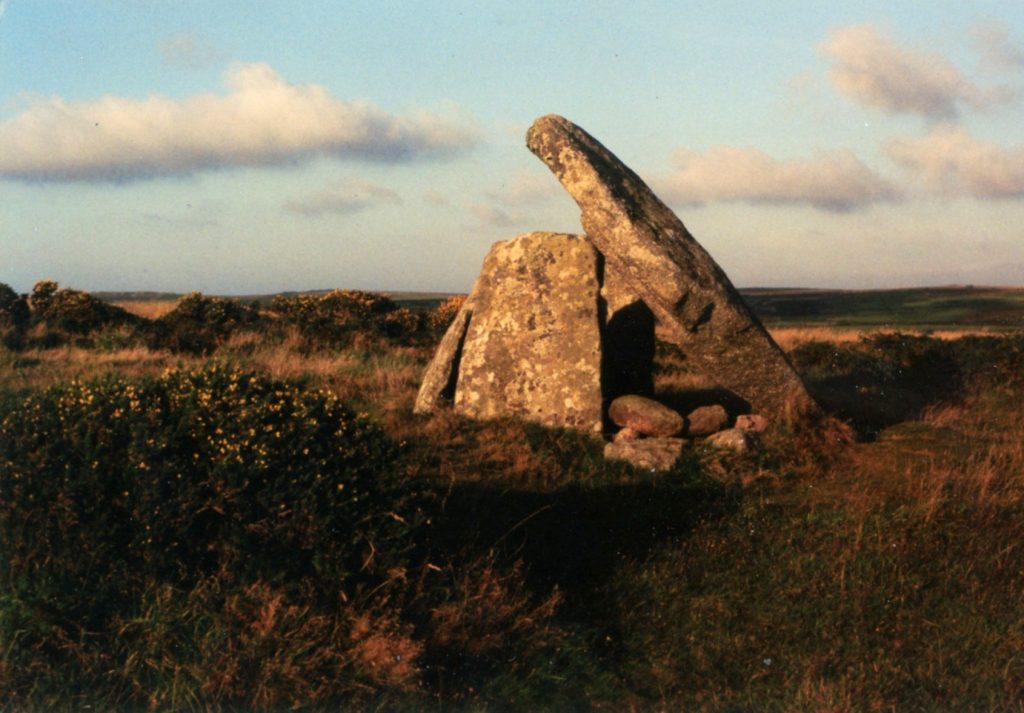 Coordinates: 50°09′48″N, 5°34′10″W
Ordnance Survey grid reference: SW451353
Mulfra Quoit is a ancient chambered tomb near to the small Hamlet of Mulfra, dating from the Neolithic Period (New Stone Age) between 4000 and 2000 BC.
Quoits are also known as Cromlechs or Dolmen, and there are several other examples on Cornwall's Penwith peninsula, including Chûn Quoit, Lanyon Quoit and Zennor Quoit.
The name Mulfra is a corruption of the older name for the surrounding area, 'Moelvre', meaning 'round, bald or bare hill' in Cornish.
Mulfra Vean
Coordinates: 50°09′33″N , 5°34′01″W
Ordnance Survey grid reference: SW453348
Mulfra Vean is the remains of a Bronze Age and Iron Age settlement located to the south of Mulfra Quoit. The remains of buildings on the site are not as well defined as those at Carn Euny or Chysauster but can still be easily seen.
Bodrifty Iron Age Village
Bodrifty Iron Age village is another archaeological site to the west of Mulfra Vean. The remains of eight roundhouses have been found on the site, some of which are quite well preserved.
A modern reconstruction (pictured below) of the largest roundhouse of the Bodrifty village was built near to Bodrifty Farm in 1999.